Why Does Font Matter?
There are a few factors that people tend to consider when choosing a font. Readability is probably the biggest, not just whether the font is actually legible but also how easy it is to read through a page. The impression the font gives a reader should also be considered, a serious legal document probably wouldn't work in the same font used for a children's toy logo. The font should show up well on both paper and screen, as some people choose to read documents online whereas others print before viewing. Finally the general aesthetic overview of the document should be considered before finalising the decision.
Serif vs. Sans Serif
Serifs are the small lines protruding from the ends of characters. Popular Serif fonts include Times New Roman and Courier. Fonts that don't have these protrusions are sans serif. There has been some debate over which font type is better for reading, with many people suggesting that serif fonts are more difficult for the eye to follow. Realistically this is a personal choice and has very little impact on readability.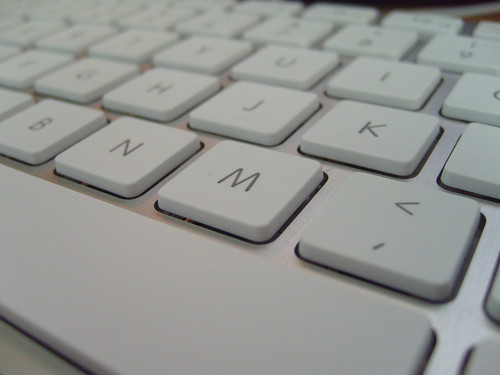 Which Fonts Should I Use For Business?
Whilst there is no definitive rule about which fonts can and cannot be used, there are a selection that are often regarded as more business-like or professional. You should consider who you are sending a document to when picking, for example if you are sending a resume to a design company you may want to choose a slightly edgier font, whereas drafting a contract would require something far more serious.
Calibri is Microsoft's default font and is one of the easiest to read on screen. It is also regarded positively by employers reading resumes. Ariel is also often recommended for business documents such as resumes due to its clean, simple lines.
Older style fonts such as Georgia, Garamond, Helvetica or Century Old Style are highly regarded, especially for more serious documents. Times new Roman is one of the most popular serif fonts due to its traditional style and how easily it can be read on screen.
Which Fonts Are Not Appropriate For Business?
If there is one font that makes business people's skin crawl, it's Comic Sans. This 'playful' font has been adopted by many social media users, on sites such as Tumblr, as an ironic choice, and is often seen as a joke. Many business employers who received a resume in Comic Sans would likely not even take the time to read it. Any font that you think might be seen as too playful or fun is probably not appropriate for use in business.
Generally handwriting or script style fonts should be avoided. These include styles such as Edwardian Script, Gigi, Lucida Handwriting and Freestyle Script.They tend to be much harder to read and just don't look professional enough, mostly because they are associated with princess themed birthday invites and history homework.
Webdings and other symbol based fonts are clearly ones to be avoided since, in most cases, they will mean nothing to the reader.
Which Font Size Should I Use?
The general suggestion here is to stick between size 10 and 12 in the body of a document. Smaller than this can make it difficult to read and it is fairly unnecessary to go much larger.