Top Of The Range Technology For Document Tracking
We know that for customers seeking document storage, whether for business or personal purposes, the safety and security of their important documents is paramount. That's why at Whitefields Document Storage we stay ahead of the curve to ensure we're using the latest and very best record management technology to keep your items safe.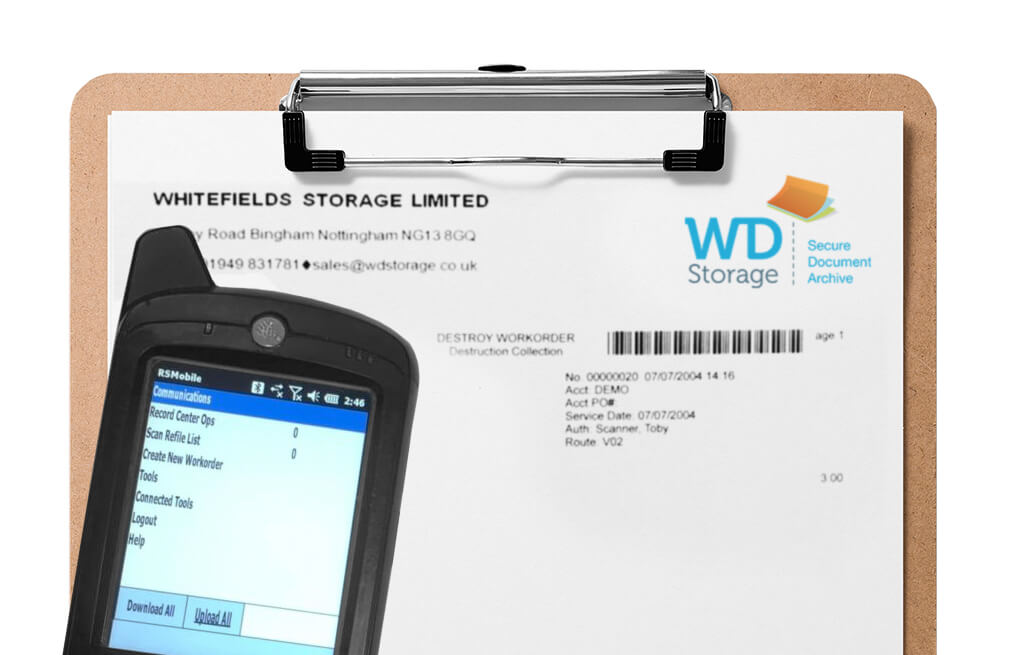 Quality Record Keeping At Every Stage
To ensure our customers have improved access to information we entrusted one of the leading Record Management Software companies, O'Neil software, to provide our Record Management systems. As soon as records enter our possession they are bar-coded and transferred directly into our record management software which monitors all future movements of the box.
We can electronically validate record keeping at every step, ensuring that we know who delivered what to whom and when it was delivered or collected. Our customers also receive a paper audit of all document movements for their own records.
We use top of the range barcode technology to process records quickly and to verify the exact movements of any storage boxes. Through our Record Management System we can track all activities for an individual box and know its location immediately. Bar-coded inventory control and tracking systems ensure that records can always be quickly located whenever you need to access them.
Our thorough record management system will support your information governance throughout your organisation.
Great Value Storage Solutions
We offer managed storage solutions for regular retrievals with quick access to your documents, as well as great value long-term deep storage for less required items. Get in touch to find out which storage option is best for your business and we'll provide you with a highly competitive quote.
You can trust Whitefields Document Storage to take the very best care of your important documents.