Document Destruction Sacks
Keeping your confidential waste secure
We offer the supply of destruction sacks for use with our confidential waste destruction service.
Whitefields Document Storage offers a first class document destruction service to ensure the secure destruction of confidential information.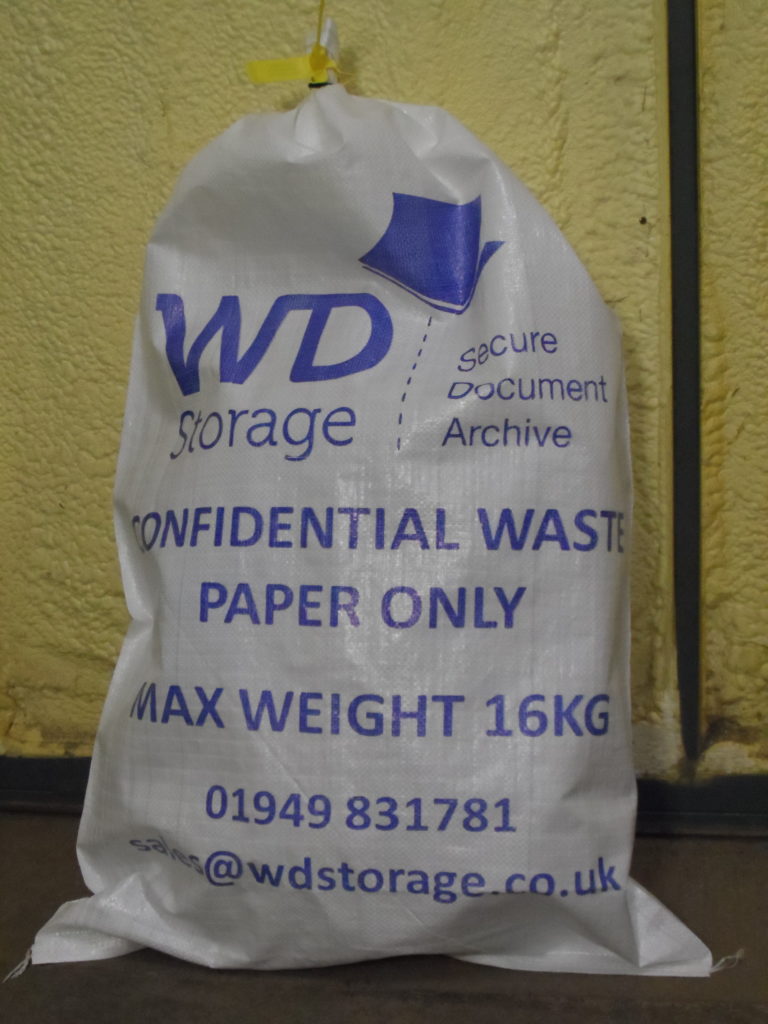 Data Protection
Every organisation has a responsibility to correctly dispose of personal and confidential information in order to comply with Data Protection laws. If you do not then you could be fined – up to £500,000 in some circumstances. Whitefield's Storage can carry out this task on your behalf, ensuring 100% secure, environmentally-friendly destruction; all destruction is recycled.
All boxes for destruction will be signed off by both parties and you will be issued with a destruction certification for your records upon completion.
If you would like to discuss any information about our destruction service, please don't hesitate to contact us.
We offer free delivery of our destruction sacks to our document storage and destruction clients so call us today with your requirements on 01949 831 781.