Confidential Destruction
We offer a confidential document destruction service where we arrange the secure shredding of the contents of storage boxes and sacks for our customers. If you are a new customer looking for document disposal then we can help, just get in touch with our team for a quote.
Peace of mind
Existing customers can monitor their review dates, allowing them to track their archive and arrange to have documents securely destroyed.
When a customer decides to go ahead with document destruction, we employ several checking mechanisms to ensure only the correct boxes are destroyed. The customer informs us which boxes are to be destroyed, this is re-checked with the customer and an authorised signature is required before any destruction takes place. This ensures the request and the destruction is valid. Once the destruction has been authorised and completed an official destruction certificate is issued to the customer.
We work with our confidential destruction partners to recycle paper and cardboard and our archive boxes are recyclable.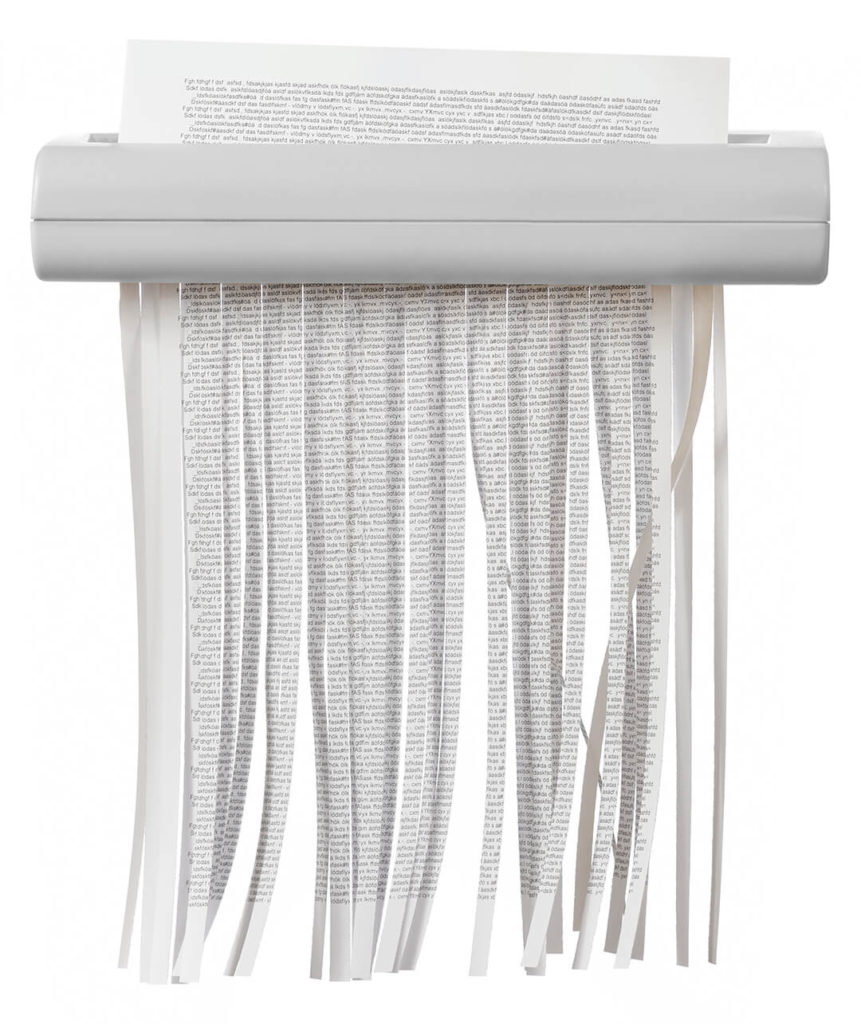 Security is key
When you have sensitive company documents that need to be disposed of, you need to be sure it's done properly. At Whitefields Storage we take your privacy seriously and ensure all documents are confidentially destroyed. Data Protection laws mean that businesses have to take waste and data destruction extremely seriously
Additional Products
Whitefields Storage can provide document storage boxes and destruction sacks to suit your storage and destruction requirements. Our boxes have triple skinned end walls to provide extra strength for stacking and moving. We have industry grade destruction sacks which can be used for final disposal. If you would like to order any products please contact us.
(All archive boxes are 100% recyclable, and are made from 80% recycled materials.)
Why Do You Need Data Destruction?
A large number of companies and organisations are required by law to keep files, archives and confidential information for a set period of time. Typically, this period of time spans several years.
Once this duration elapses, the information has to be destroyed in a confidential and secure way. Documents that have been kept for the required number of years have to be safely destroyed without the chance of anyone being able to get hold of the information.
You can trust WD Storage to carry out all of your confidential destruction; we have a strong reputation for security and a high quality, discreet service.
Who Needs Secure Shredding?
If you're in possession of confidential information that no longer needs to be kept for legal purposes, the proper disposal of it is a legal requirement; failure to do so satisfactorily can result in reputational damage and financial penalties.
If you're in possession of confidential information that has passed the required amount of time for which it has to be kept, and you need it destroyed safely and securely, then please contact us today on 01949 831 781.