Offsite Document Storage
Offsite document storage is an easy and practical solution for businesses who need to keep physical copies of important business documents. Our secure document storage facilities provide an efficient filing system for your documents so you can free up space within your organisation. Included in our document storage service is a top of the range record management system which provides an electronic trail of your archive storage ensuring you know where documents are.
Why Choose Document Storage?
Document Storage Services: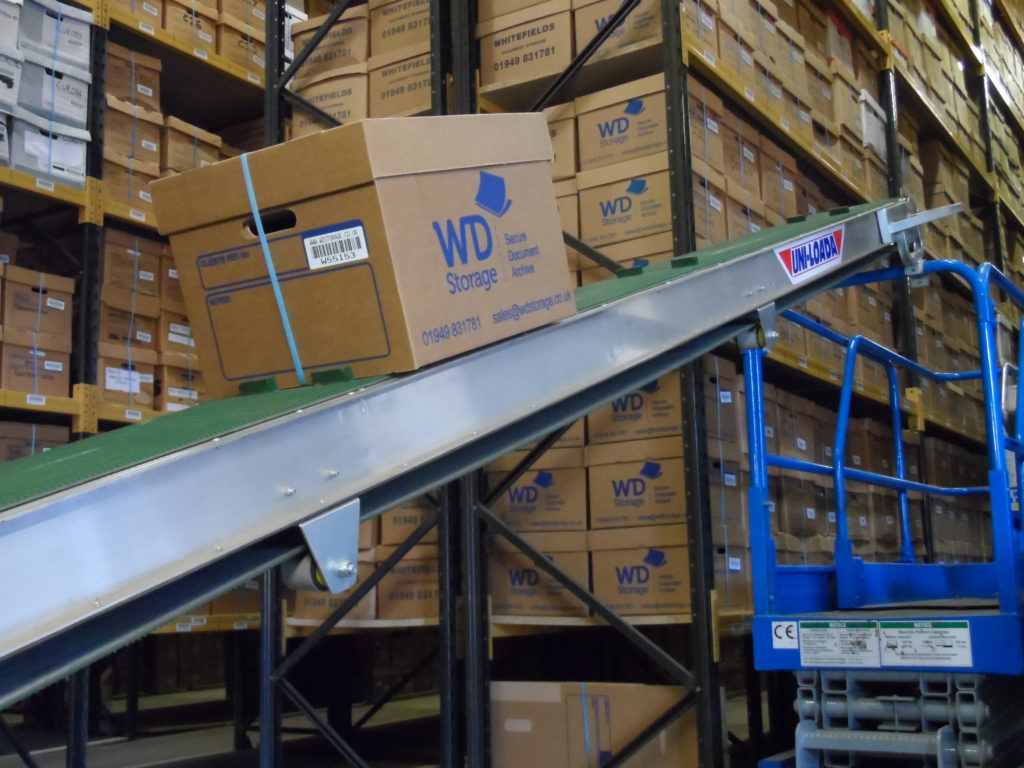 Secure Document Storage
Our secure document storage facility provides you with a place to store important business documents in a safe and controlled environment. Security and confidentiality are paramount within our document storage service. We return requested boxes to you the next working day provide a request is received by 3pm the previous day.
Our process is robust and highly confidential:
Your records are held in a insulated warehouse suited to the long-term storage of documents, in line with British Standards for archive storage. Our warehouse is monitored by CCTV 24/7, and further protected by intruder and smoke detection systems, which are connected to a central control system to the relevant Emergency services. All of our staff undergo personal security clearance checks and a vetting procedure to ensure confidentiality for your documents.
We stringently monitor and keep a record of all requests and authorisation for each box delivery or collection.
Our Document Storage Services
---
Managed Document Storage
Our managed document storage service is the perfect way to free up home or office space whilst retaining easy access to your important documents. Your documents are free and easy for you to access whenever you need them. Simply request your document archive by 3pm and it will be delivered safely to you the following work day free of charge. Once you've finished with your documents and want to return them to storage, we'll pick them up again.
Deep Storage
Our deep storage services are the perfect solution for customers who have important documents that they need to store for an extended period of time but will need infrequent access to.
These documents are stored within our secure archive at a reduced rate but individual box deliveries are charged for when documents need to be accessed. This allows us to provide a long-term storage service at great value and highly-competitive prices.