Working from home has a lot of benefits. Your working hours are flexible, you don't have to worry about wearing a uniform and you can work without distractions; from co-workers at least. However, the isolation and the lack of direct supervision can be difficult for some people to cope with. If you find it hard to stay motivated when you're working from home, try these simple tips.
1) Set a Schedule and Stick to It
When you work from home it can be easy to feel tempted to run errands during the day, or procrastinate early on and then work late at night. The line between home and office life can be hard to manage. Setting a schedule, including breaks and a lunch hour, makes it easy to keep some separation between your work and home life, and it also ensures that you are productive when you should be working.
2) Get Dressed Like You're Going to The Office
The act of getting dressed helps you wake up and focuses your mind. Even if you don't wear a full suit when you're working from home, changing into some form of "uniform" that you wear when you're in work mode will boost your productivity.
3) Designate a Part of Your Home as an Office
Set aside a room that you will use as a study, or clear off a corner of the kitchen table and keep magazines, books and other distractions away from that part of your home. The fewer distractions you have in that area, the easier it will be to stay focused.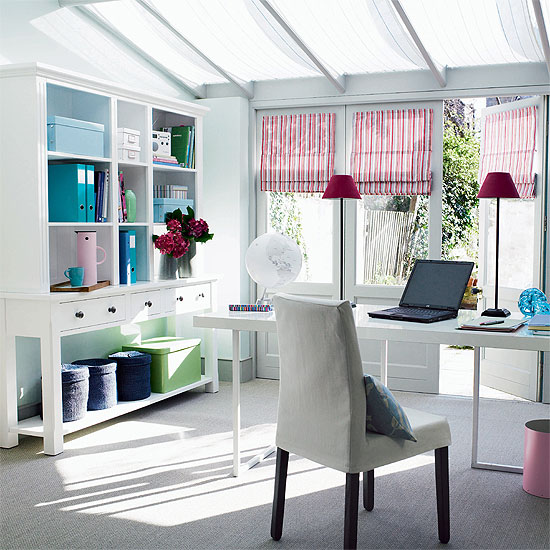 4) Start The Day With a Hard Job
Try to get one hard job out of the way every morning. This is called "eating your frog". By starting the day with a task that you don't feel like doing, you will give yourself momentum that allows you tackle other jobs more easily. Even if you don't get a whole lot of work done the rest of the day, you can be proud you got the hard task done, and this will help you to stay motivated for the next day.
5) Make To Do Lists and Fill Them With Small Tasks
The ability to break big jobs down into a series of smaller tasks is something that is very important in the world of project managements, and it is a skill that every home worker should learn. Break down your big projects into a series of small tasks, and build a To-Do list that rotates from day to day. This will help you to avoid the situation where you spend several days feeling intimidated or daunted by the mammoth task in front of you. Small jobs are easy to get started with, and each time you tick one off you will feel a sense of accomplishment. Each task that you complete will get you closer to your end goal.
6) Join a Google Hangout or Other Group for People who Work From Home
When you first start working from home you will enjoy not having to put up with noisy co-workers, but after a while you will start to feel isolated and may crave the company of people who understand the stresses of your job. Look for an online support group or join a Google Hangout or an IRC chat that will help you to avoid feeling too isolated and will give you a chance to enjoy those "water cooler" bonding moments that your office-bound co-workers have.