Office environments have changed considerably over the years, and the bland, functional, white space comprising of a desk and computer have long been adapted to create a more inspiring place to work. Many top firms now actively consult with leading interior designers to produce work environments that any employee would aspire to be a part of. Here are five of the best office designs.
KH Gears Headquarters, China
Modern, high-tech and with a slant on all things engineering, KH Gears is an office with strong scientific heritage, and it's the kind of place where you'd expect technical innovation to thrive. Bedecked in cooling shades of green, black and grey, the interior design is clean-lined, sharp and utterly focused. The black and greys reflect the company's use of metal, and the green is a mark to highlight its values towards being environmentally friendly. Imposing wheel cogs are dotted throughout the building, to emphasise the engineering aspect but also to add visual appeal, celebrating beauty, precision and balance.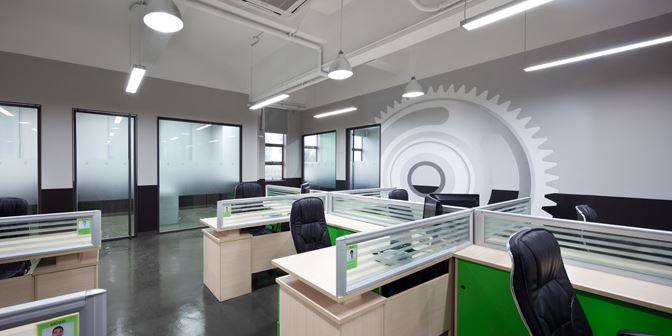 Selgas Cano Architecture, Spain
This Madrid-based office almost lets its workers become immersed in nature, as it's nestled amongst a canopy of trees. The office building consists of glass walls and is a long, tubular shape, allowing staff unrivalled views of the changing seasons outside. Half of the top of the tube is covered in white, so to prevent glare on the computers, but the other half, being clear-glass means that workers can enjoy watching the autumn leaves fall on top of the roof. The space inside is modern, minimalist, bright and airy – the perfect working environment for someone who can't abide the sterile conditions that befit many an office.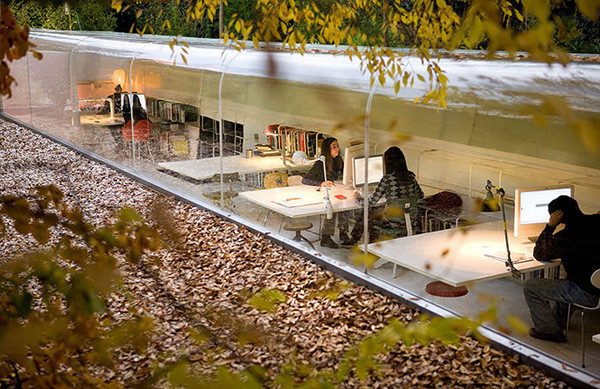 Lego, Denmark
Iconic brand Lego's philosophy is all about fun and imagination, and this is at the core of the interior design for the Danish headquarters. The design principles employed turn the concept of scale on its head, with giant grass and huge Lego men. Open and airy, the office design encourages collaboration and creativity, but coming up with good ideas necessitates a little fun, so staff can enjoy playing with the Lego and using slides to get from one floor to another!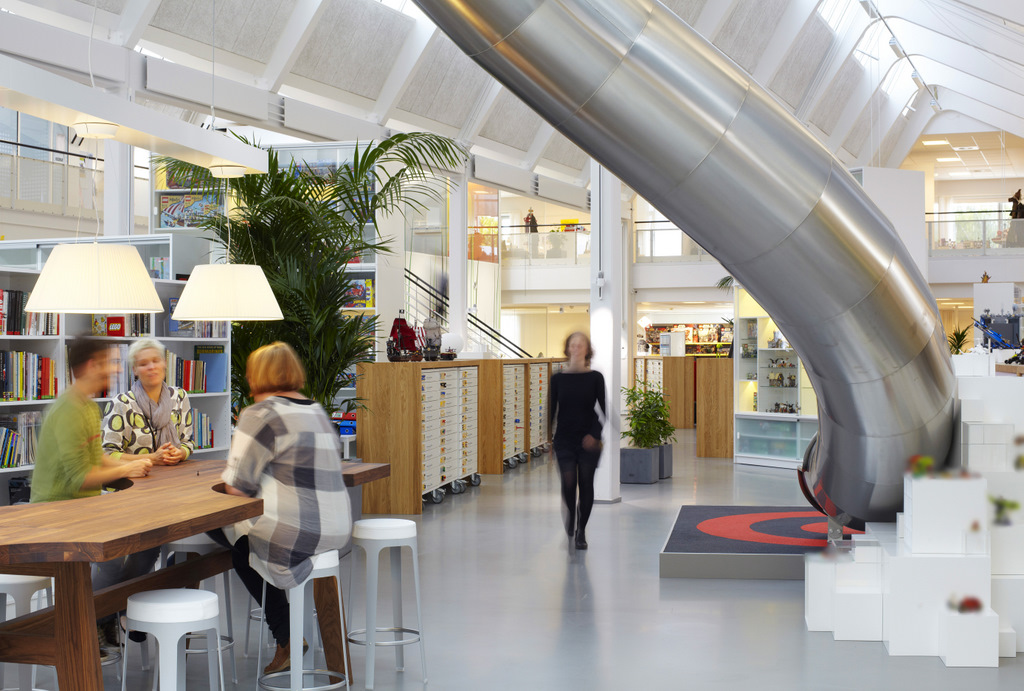 Google, Zurich, Switzerland
Global giant Google takes interior design very seriously, and its offices in Zurich are no exception. It resembles more of a museum/entertainment centre rather than an office, with its ski lifts, fire pole, slide and fish tank relaxation zone. From the outside, the building looks fairly non-descript, but inside you enter a completely surreal environment with no concession to frivolity. There's also a playroom and a gym, but when people do get down to work, they can sit in boats or ski lifts for meetings, work in egg-shaped pods or work amongst fake snow.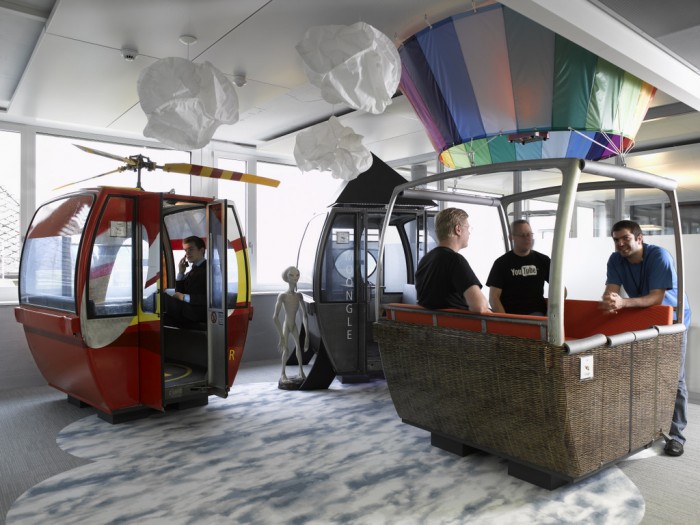 White Mountain Data Centre, Stockholm, Sweden
Bizarre and utterly space-age, this high-security data centre in Sweden is located in an underground, disused nuclear bunker, capable of surviving the blast from a hydrogen bomb. Expect to find waterfalls and jungles inside the offices, as well as greenhouses and a German submarine engine. Despite the lack of natural daylight, the offices are brimming with greenery and there is a very distinct feeling you could be on the set of the latest James Bond film.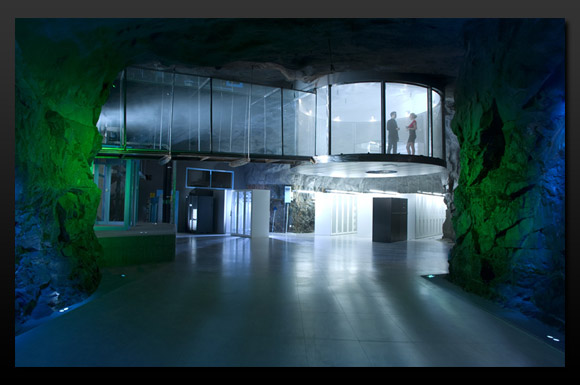 Which one of these inspiring office spaces is your favourite?
Photo Credits:
http://www.thecoolhunter.co.uk
http://www.thecoolist.com
http://officesnapshots.com
http://royal.pingdom.com